Technical Editor Andy Willmott checks out some of the weird and wonderful drones on display at CES 2017.
Drones have been some of the most interesting products to see at the annual Consumer Electronics Show (CES). And CES 2017 is no exception with 32,400 square feet of drones presented by 26 exhibitors. CES is an annual trade show where all the electronics manufacturers show off what they will (most likely) be releasing in the year.
If you have a new product, this is where you need to launch it for worldwide press coverage.
The stakes each year are raised with the sector experiencing exponential growth. Drone unit sales are expected to approach 3.4 million in 2017 in the US alone, a 40% increase from 2016, and increase to 1.2 billion US$ which is 46% over 2016.
 
This year there are some rather weird and wonderful products on show. Here are some of the highlights: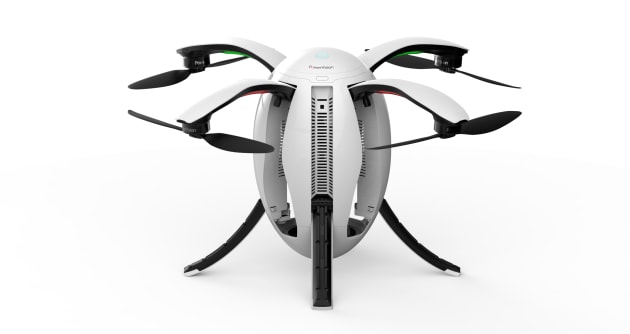 POWERVISION POWEREGG
The Egg that flies. The PowerEgg is the strangest shape drone to hit the market. It travels folded down into a smooth egg shape. Appearance is obviously the selling point here with the drone allowing you to skin it and design amazing art to decorate it.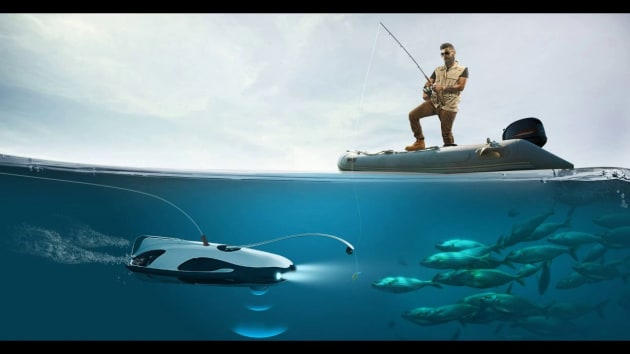 POWERVISION POWERRAY
Designed for fishing fanatics, this unique drone can dive 30 metres underwater for up to 4 hours and stream 4K video back to a smart device so you can use it to find fish. It even has a little fishing rod in the front you can hang bait off and watch the fish take it live.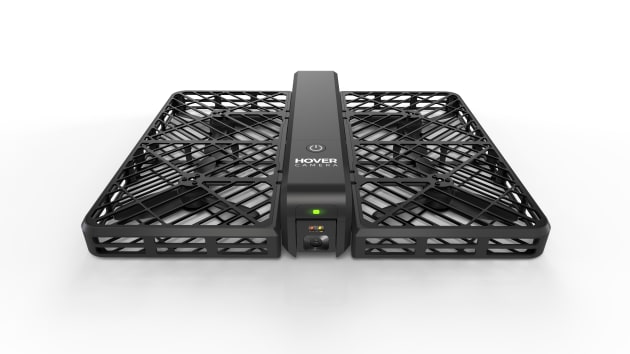 HOVER CAMERA PASSPORT
This super lightweight, easy to operate selfie/personal drone folds out from the size of a book with completely safe and protected props so you can fly it indoors or anywhere you like. It has ultrasonic and visual sensors to detect how high it is and how it is moving over the ground, so it is very stable without the need for GPS. It follows you around like a good selfie drone should and it shoots up to 4K video and 13MP stills.

 
WALKERA VOYAGER 4
The recently released Voyager 4 from Walkera boasts a 4K camera with an incredible 18x optical zoom camera. DJI don't currently have a product that can do that, so it is unique, and it looks pretty darn awesome too!.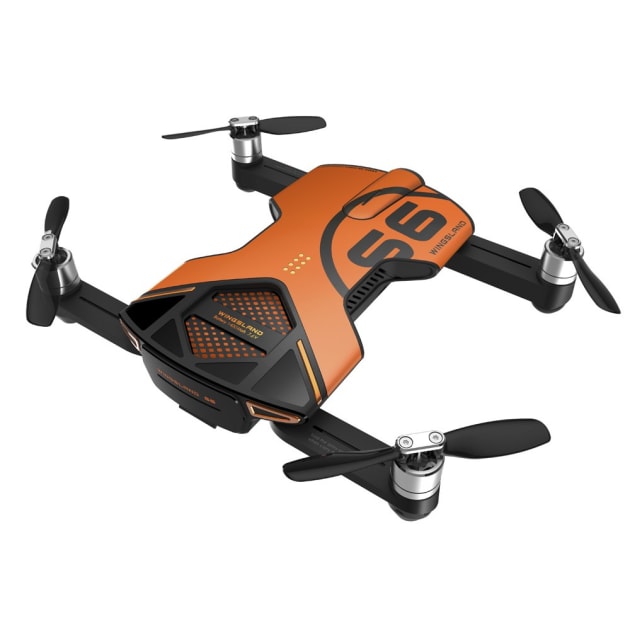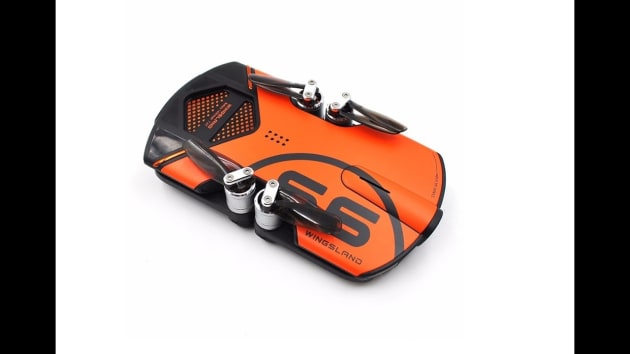 WINGSLAND S6
The Wingsland S6 is another pocket-sized folding drone with a camera, similar to the Dobby Drone we reviewed in Issue 4 of Drone Magazine, but the S6 has a few additional features, such as being able to add accessories like a toy cannon, a searchlight and an LED 'Expression Board'. It has GPS plus ultrasonic and visual ground sensors so should be pretty stable indoors and out.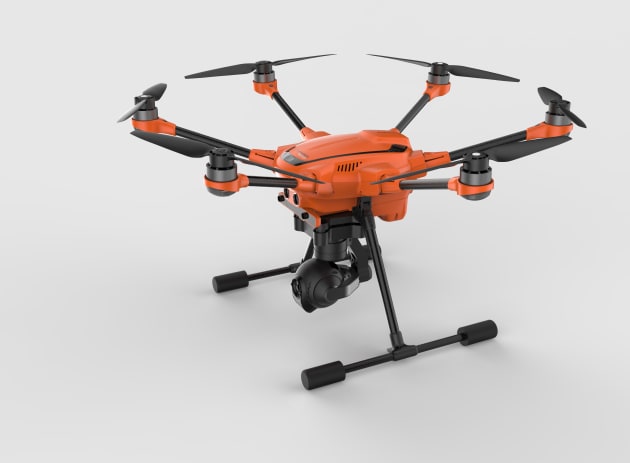 YUNEEC H520
The H520 is a commercial version of the company's Typhoon H drone, hence the safety orange. They plan to offer it with Intel's Realsense technology for optical avoidance, as well as having changeable camera pods including a thermal camera.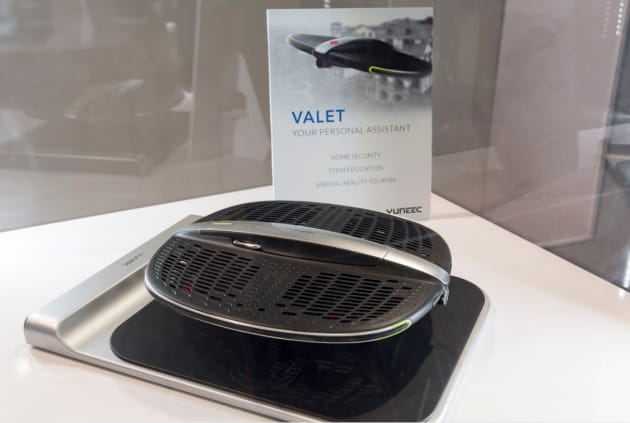 YUNEEC VALET
Just a concept at the moment, but certainly an interesting one. The Valet may act as home security or allow virtual reality tours. The unit has a charge pad so after a flight it will return there and charge automatically.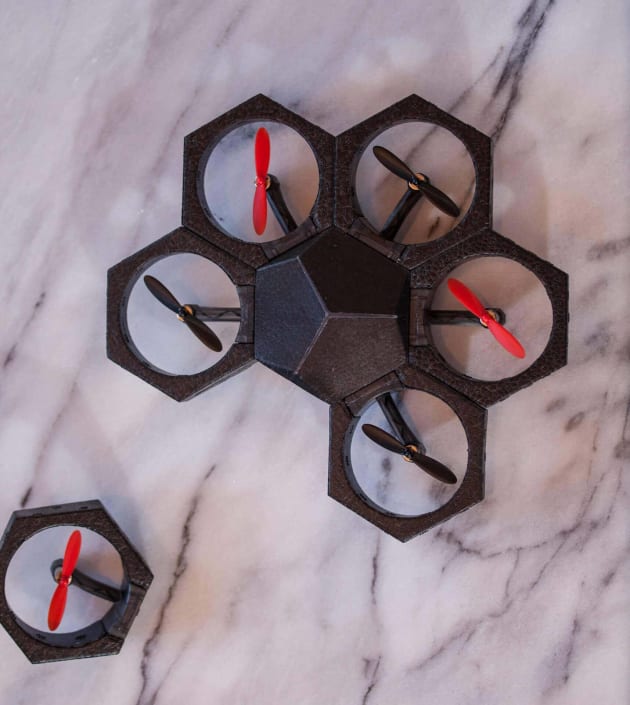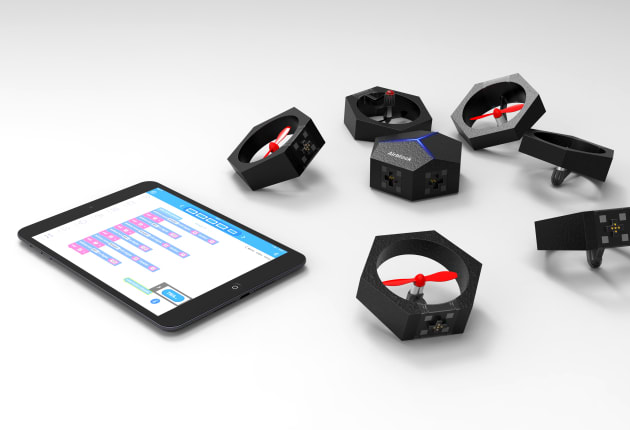 MAKEBLOCK AIRBLOCK
A unique modular DIY platform, this product is designed for schools and learning. The blocks use magnetic connectors to form various configurations. You can fly it with a tablet manually or drag and drop blocks of code into programming scripts for autonomous flight. The blocks are made from lightweight foam that protects the propellers from the inevitable crashes.

 
YI ERIDA
Made of light, strong carbon fibre, YI says this tricopter can reach speeds of 120 kph and stay in the air for up to 40 minutes.

 
UVIFY DRACO
There are still only a few Ready To Fly (RTF) Racing Drones on the market, so the Draco is bound to get attention with its good looks, incredible top speed and modular design. Claiming speeds up to 121 kph it will certainly give you an edge, and with its modular design you don't even need to know how to solder. If you break an arm or blow a motor, the whole arm detaches and is easily and quickly replaced to get you back in the air in no time.