Drone Magazine Issue 6 is out now!
The latest edition of Drone Magazine is filled with awesome summer reading and it's out now.
INSIDE ISSUE 6, 2018
Tested: DJI Spark
This selfie shooting personal drone is our pick for best new drone of the year
Tested: DJI Matrice 200/210
This professional platform is designed for serious commercial operators
My first drone
In the market for your first drone? Here are five things you need to know before you buy.
Hot shots
A selection of awesome aerial imagery from around the world.
CASA's new rules for drones
We take a look at the new regs and what they mean for Aussie drone pilots.
Pro pilot 101
Seven things you need to know if you want to be a professional drone pilot.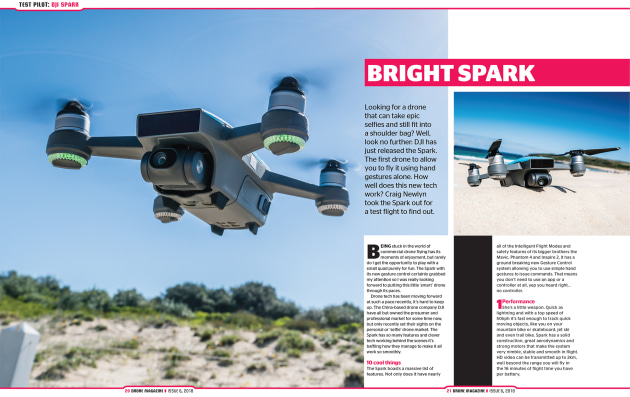 Improve your skills
Four world-class drone operators share their best flying tips.
Career opportunities
Leading operators in four different industries share their advice for aspiring pro pilots.
The prodigy
Thomas Bitmatta is just a regular kid who's just finished his final year of school. But, as one of the most promising young talents in the rapidly evolving world of drone racing he is far from ordinary. He talks to Drone.
Travelling with batteries
Everything you need to know about jumping on a plane with a bag full of drone batteries.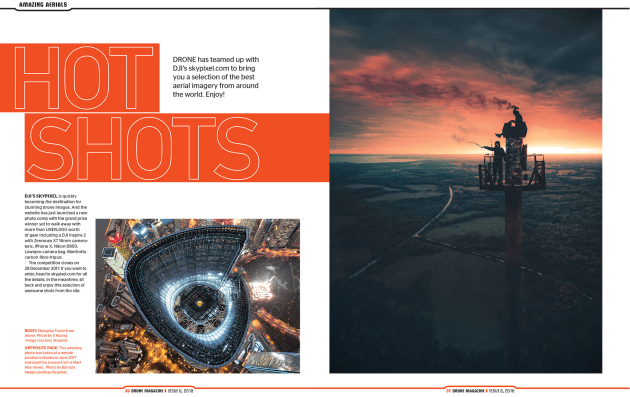 Monkey magic
Drones are being used in Japan to scare off marauding monkeys.
Nothing but solar power
A South Australian company is close to developing drones that can fly indefinitely using solar power.
That's the spirit
The groundbreaking Spirit drone from Ascent Aerosystems looks like a flying water bottle and can be launched midair through a tube.
Pew-pew, pew-pew-pew!
With these new drones you can stage your own Star Wars air battles.